YOGA & GARDEN
YOGA RETREAT IN THE GARDEN OF DARZAHIA, 2018 SEASON.
In the wilderness facing the Atlas, you practice your favorite discipline with our teacher Sophie Le Bret. You will stay in one of the five pavilions nestled in the hollow of a lush garden surrounded by fields of olive trees. For 2018 season, DarZahia offers you three sessions of six days at half board, in spring from May 8th to 13th and May 13th to 18th, in Autumn from October 25th to 30th. Information and reservations at contact@darzahia-taoudant.com.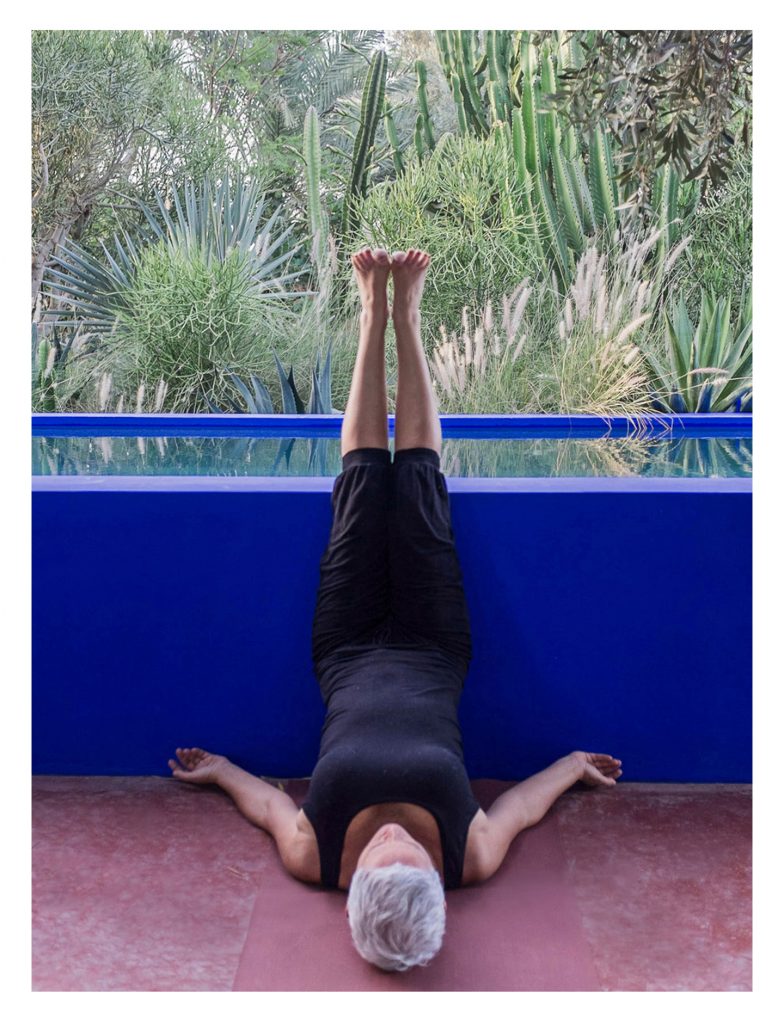 WHY A YOGA RETREAT IN MOROCCO?
Enjoy the delicious climate of southern Morocco when it is already cold in Europe and thus be able to practice yoga in the open air, in a magical garden. You will enjoy the art of living in Morocco while practicing your favorite discipline, and during your escapades in town you discover the medina of Taroudant.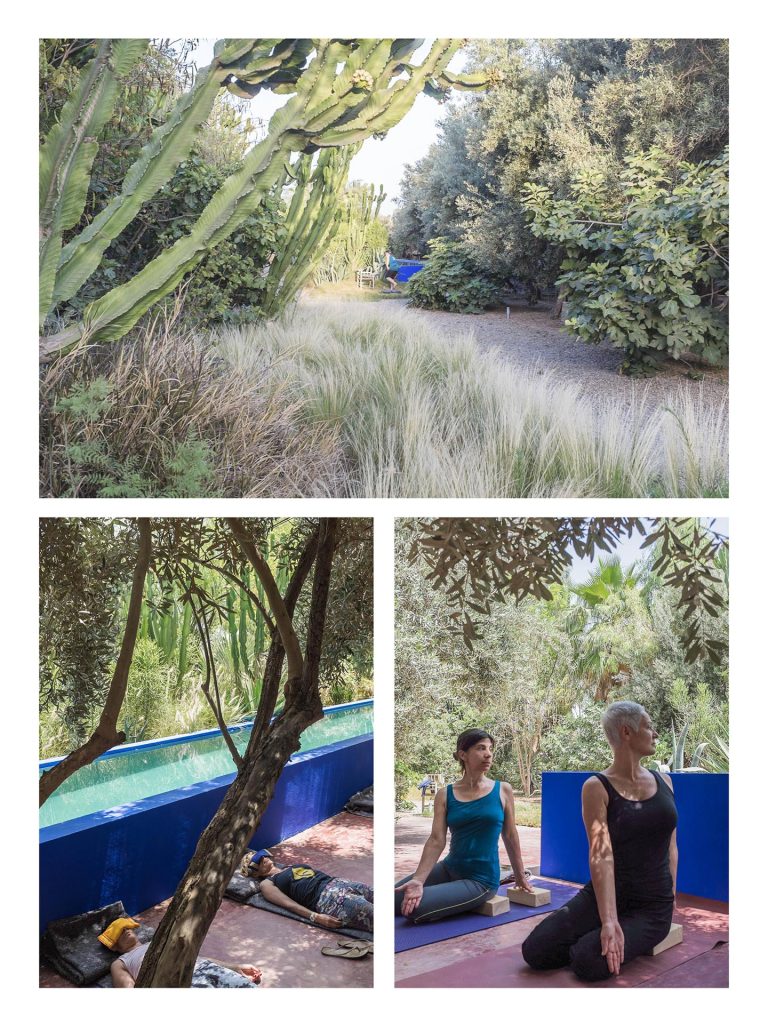 FOR WHOM?
For yoga enthusiasts at any level, regularly practicing yoga for at least a year, and eager to deepen the practice and knowledge of the art of yoga. Also for those who simply wish to enjoy the benefits of yoga in the privileged environment of a garden.
WITH WHOM?
With our instructor, Sophie Le Bret. Since 2011, Sophie has been teaching in various Parisian centers and has given training courses in the garden of DarZahia since Spring 2017. She enjoys transmiting and sharing her knowledge and experience of a yoga that is both accessible and intense, demanding and joyful. You will practice with other yoga lovers, like you, in a small group limited to 10 people.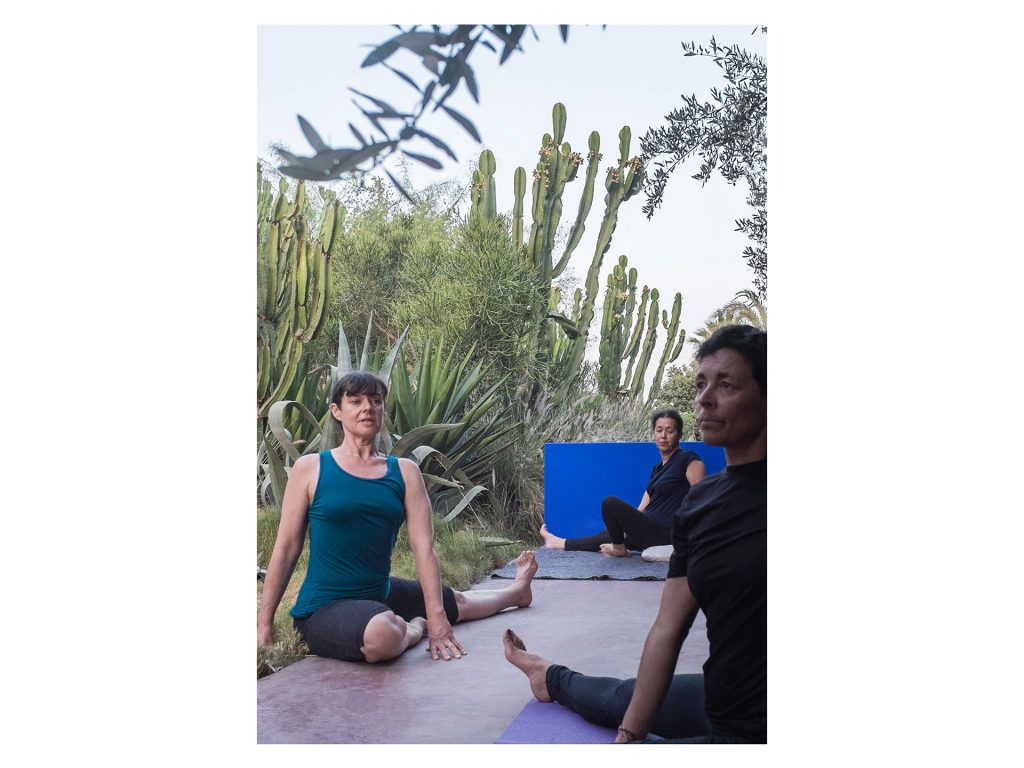 Sophie Le Bret discovered the precision and intensity of Iyengar yoga in Paris in 2008, after practicing Hatha Yoga for more than 20 years. After an initial 2-years training at the IFAREN Institute in Paris, she successfully completed a two and a half year « Advanced Studies / Teacher Training in Iyengar Yoga » training (2012/2015) with Billy Konrad (American Certified Senior Iyengar Yoga Instructor). She pursued with him, in Paris and Lisbon, the study and the deepening of yoga Iyengar.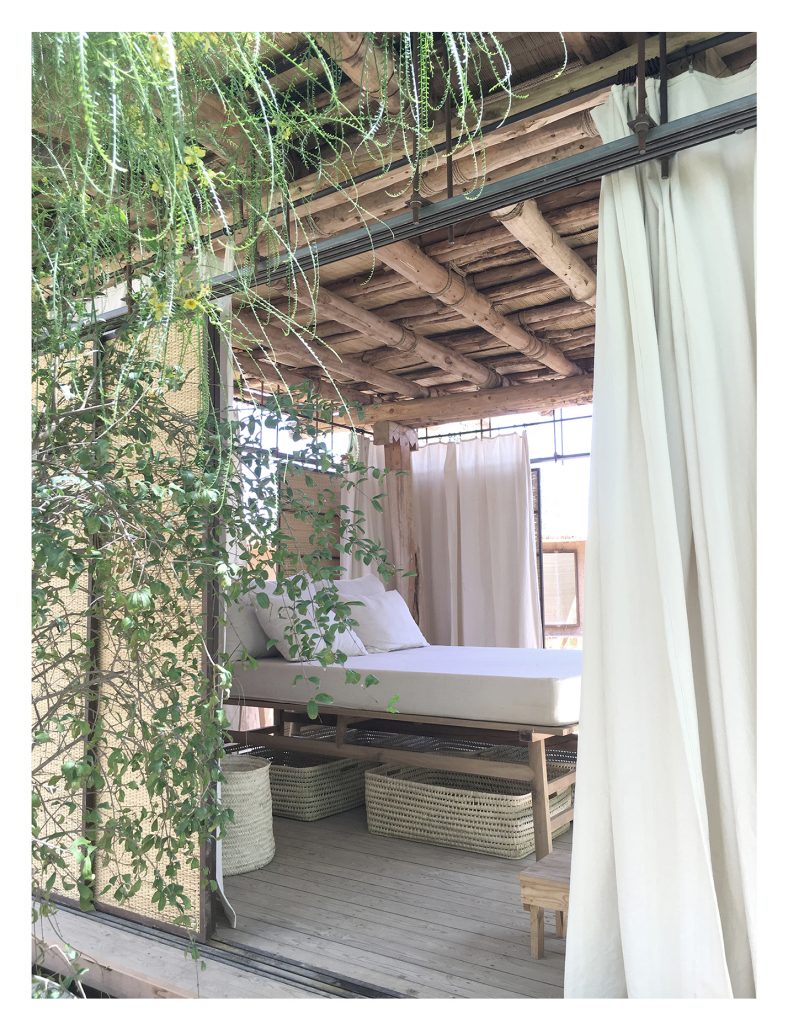 I LODGE WHERE?
In the middle of fields of olive trees facing the Atlas, in a luxuriant garden of 4000 m2 amid fields of olive trees in full nature facing the Atlas mountains. You sleep alone or together in a dream pavillion in paradise. You fall asleep by candlelight to the sound of crickets, and you wake up in the light of day to the song of the lark and bulbul in the gardens.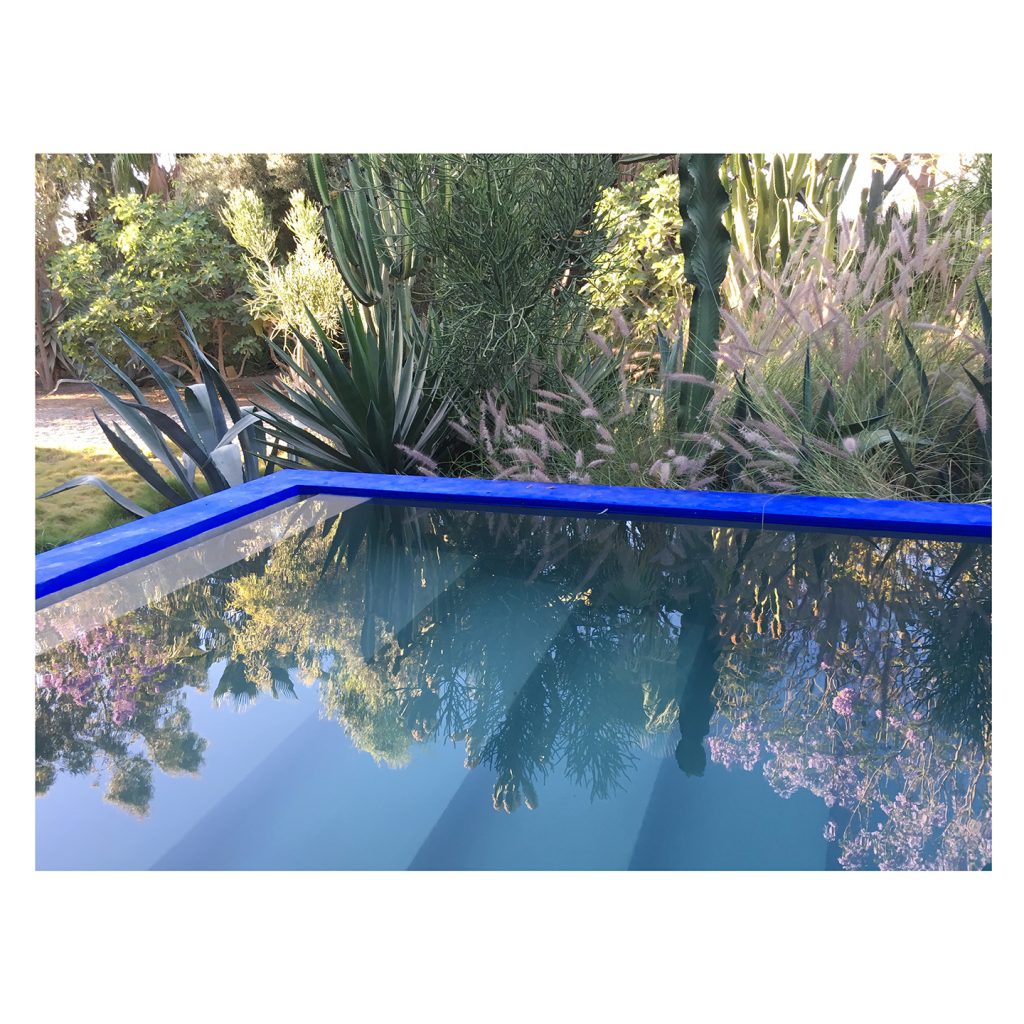 I DO WHAT ALL DAY LONG ?
You participate in yoga sessions for three days and enjoy a healthy and organic vegetarian cuisine, whose meals are prepared with products from a bio-dynamic farm in Taroudant. You swim through the refreshing water of the swim-lane, contemplating the garden of euphoria and grasses that run alongside the pool. You go shopping in the artisanal souk of Taroudant. You take a walk in the mountains, exploring the Amazigh villages and their oases or spend the day at the beach and return in the evening to the garden. You will be surprised to discover many other things in your stay at DarZahia.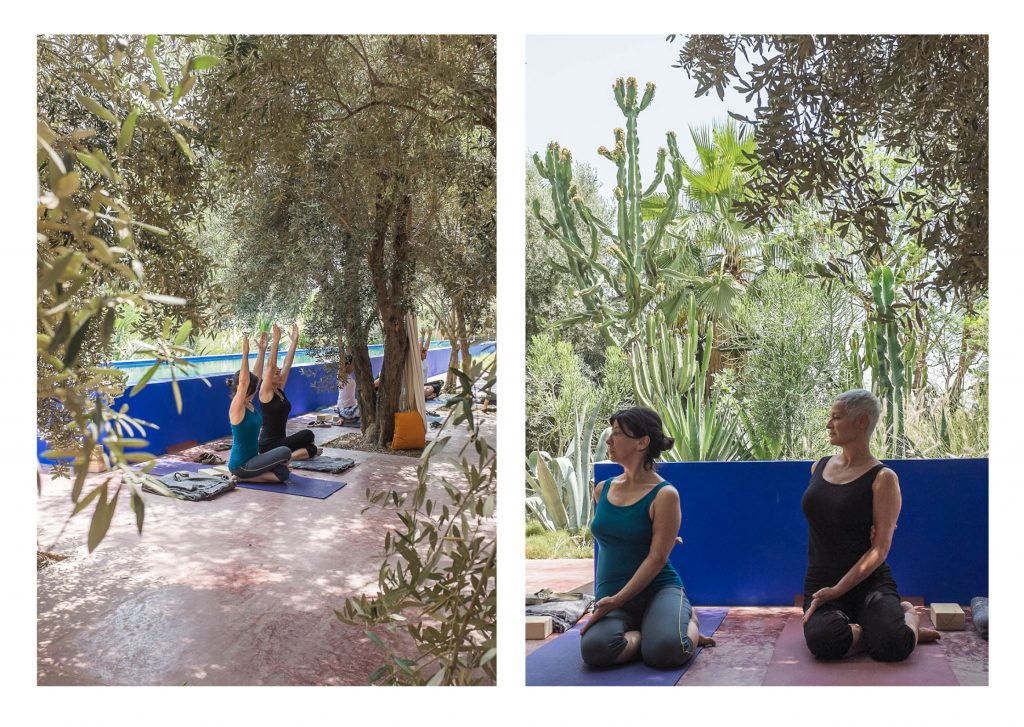 I WANT TO COME! HOW MUCH DOES IT COST?
The six days and 5 nights half board, organic vegetarian cuisine, 590 euros per person for a double room and 700 euros per person for a single room. For 2018 season, 3 sessions of six days half board, in spring from May 8th to 13th and May 13th to 18th, in Autumn from October 25th to 30th.
I BOOK !
Write us at contact@darzahia-taroudant.com, we will reply within one hour to confirm the availability.
HOW DO I COME TO DARZAHIA?
You fly to Agadir and we will pick you up at the airport (35 euros per transfer). From there you are taken care of by our team until your return. 
---
For all inquiries, Contact us at contact@darzahia-taoudant.com. All rights reserved © DarZahia