FILM BUFF RESIDENCE IN DARZAHIA WITH MARC LANTERI* FROM OCTOBER 5 TO 10, 2019
DARZAHIA INVITES YOU TO ITS FIRST EDITION OF CINEPHILE RESIDENCE TAKING PLACE FROM OCTOBER 5 TO 10, 2019, A RESIDENCE RUN BY MARC LANTERI. HE WILL TAKE YOU FOR A JOURNEY TO THE MIDDLE EAST THROUGH THE CULTURES AND FILMS OF THREE CLOSE COUNTRIES WITH RICH AND SHARED HISTORICAL INFLUENCES, IRAN, KURDISTAN AND TURKEY. THREE TERRITORIES UNDERGOING RAPID CHANGES AND SUBJECT TO STRONG GEOPOLITICAL PRESSURES.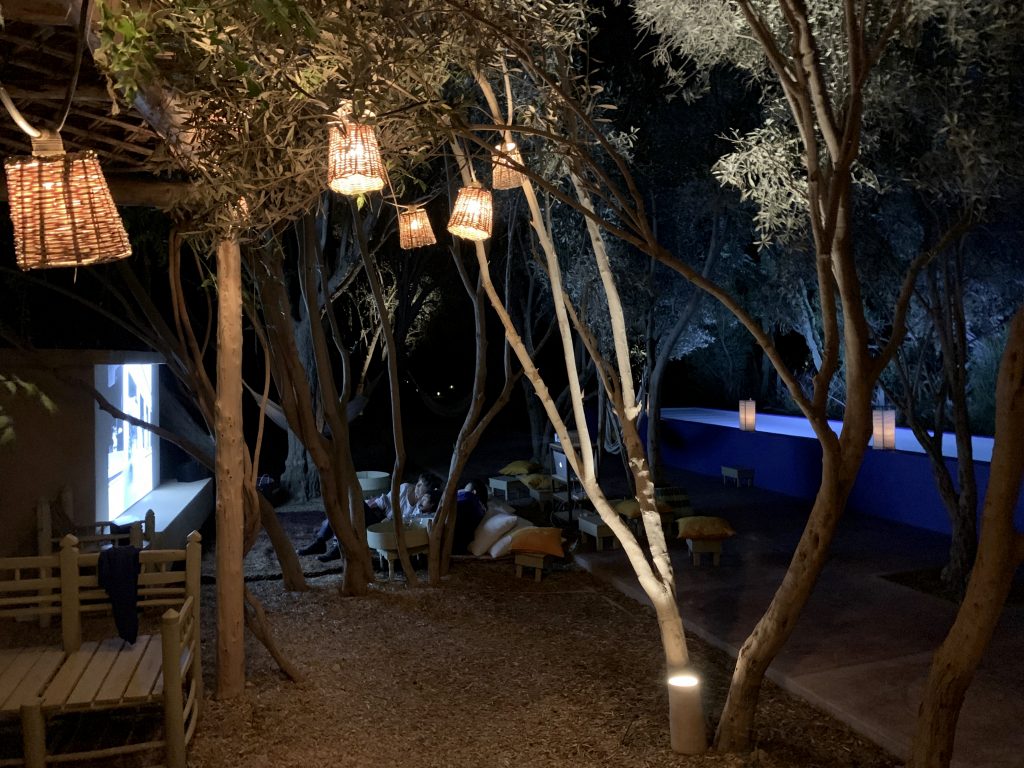 Marc Lanteri has selected for you some gems of Iranian, Kurdish and Turkish cinema, directed by the most representative filmmakers from these countries. These include, among others, Asghar Farhadi, Dariush Mehrjui, Jafar Panahi, Majid Majidi, Amir Naderi for Iran. Bahman Ghobadi, Hiner Saleem, Yilmaz Guney, Rezan Yeşilbaş for the Kurdish expression. Deniz Gamze Ergüven, Nuri bilge Ceylan, Dervis Zaim, Semih Kaplanoglu, Pelin Esmer for Turkey.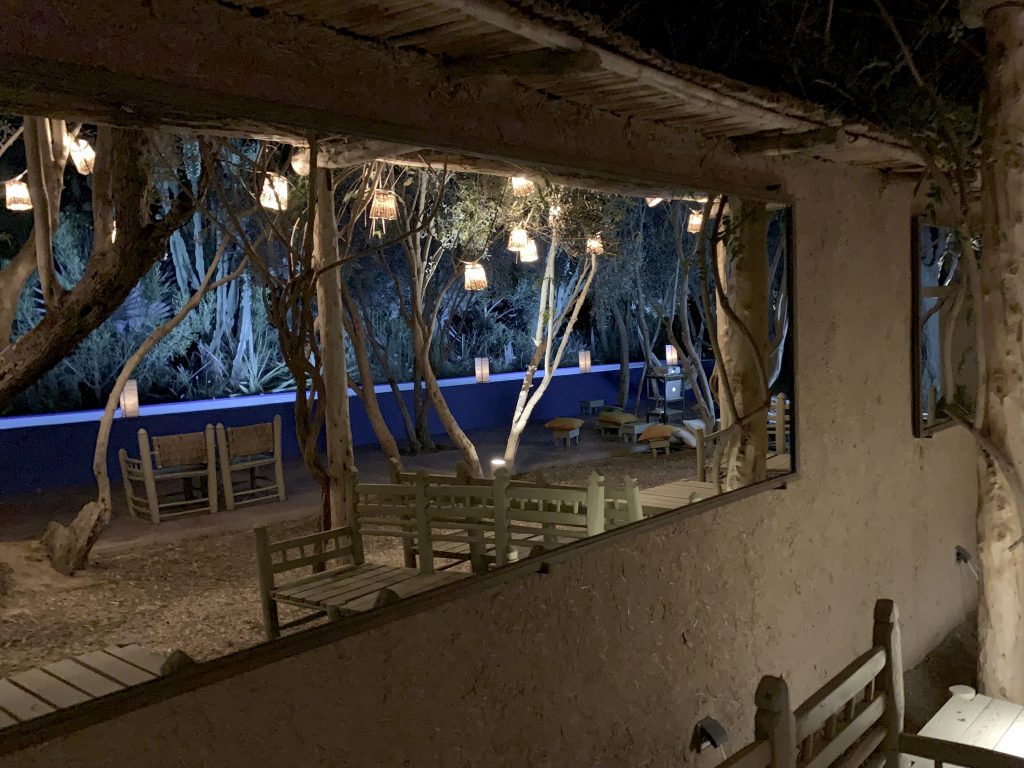 THE CINEPHILE RESIDENCE
The residence takes place over 6 days and 5 nights, from October 5 to 10, 2019. Two to three screenings per evening are held outdoor at DarZahia's garden. Each screening is introduced by Marc Lanteri and followed by discussions with all participants. During meals you may continue to debate, or not, while enjoying local cuisine prepared at the garden with fresh products from the market. The rest of the time, you have the choice: enjoy the garden and its swimming corridor, read a book in one of the hammocks in the shade of the olive trees or discover the Taroudant medina and its souks… And also many other things that you will be surprised to discover when coming at DarZahia.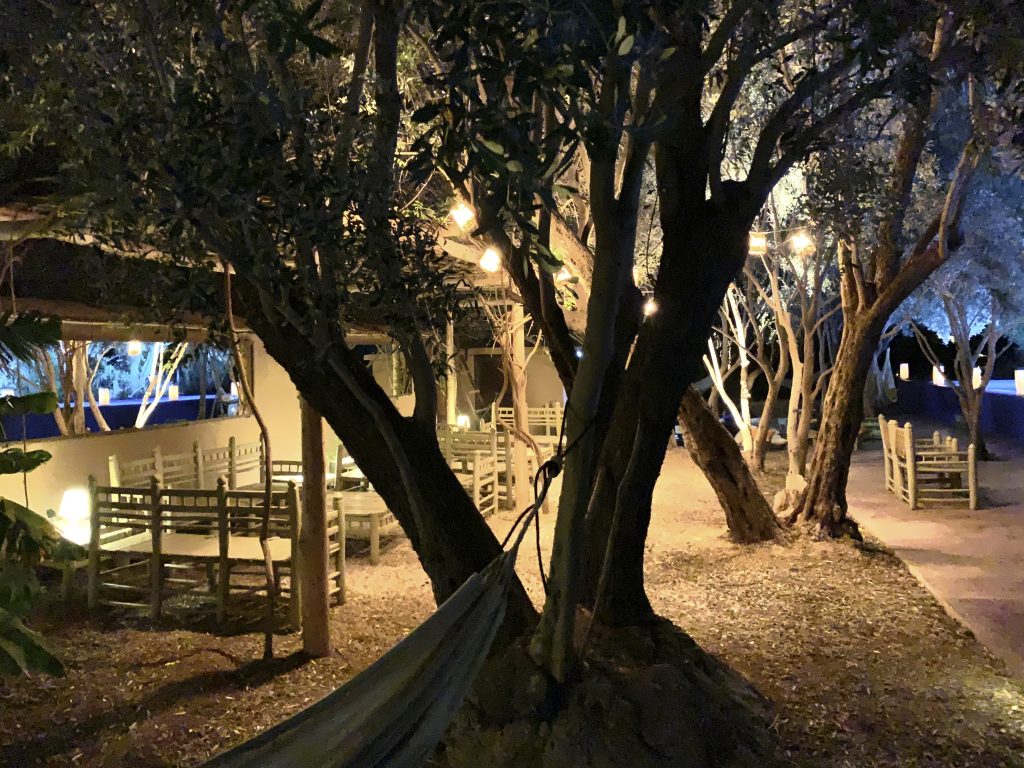 * Marc Lanteri could not escape being in love with cinema. Born in Cannes, he grew up interested in its film festival since very young. From now on, living in Paris, he works as a research consultant in communication, strategy and geopolitics. Accredited to the Cannes Film Festival for more than 10 years, he writes and publishes regularly on cinema, its creativity and influence. True to his first love, he continues to attend festivals and movie theaters, in France and abroad.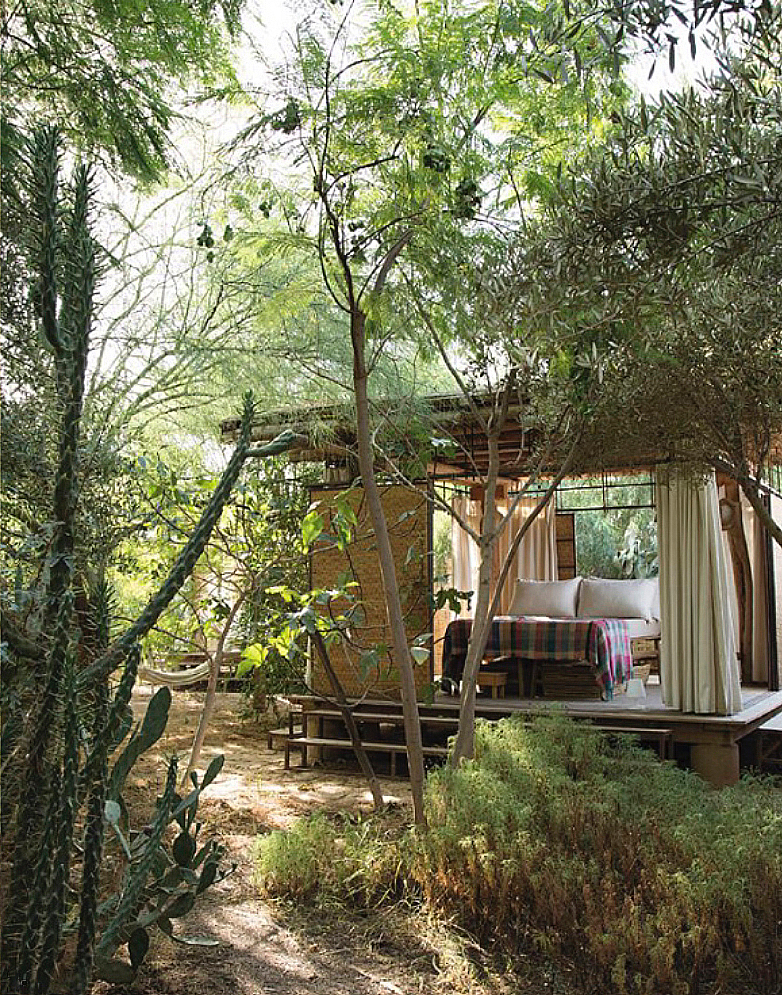 WHERE DO I LODGE?
In a luxuriant garden of 4000 m2, with a 33 meters long swimming pool, amid fields of olive trees in full nature facing the Atlas mountains. You sleep alone or together in a dream pavilion in paradise. You fall asleep by candlelight to the sound of crickets and wake up in the light of day to the song of the lark and bulbul in the gardens.
I WANT TO COME, HOW MUCH DOES IT COST ?
The 6 days and 5 nights, half board, from October 5 to 10, 2019, 650 euros per person for a shared room and 750 euros solo.
OPTIONAL ACTIVITIES
Massage at home, 35 euros. Hammam+massage in a Spa, 60 euros. Local hammam in the medina with scrubbing, 10 euros. Horse riding 15 euros per hour, or 44 euros for half a day. Bike rental, 10 euros per day, 5 euros per additional day. Taxi excursions are charged à la carte, cost to share between participants. All activities are available by appointment and should be booked at the beginning of your stay. If you want to discover the region of Taroudant, the stay may be extended at a preferential rate.
I BOOK!
Write us at contact@darzahia.com, we will answer you personally asap to confirm availability.
---
THE STAY WILL BE SUBJECT TO A SUFFICIENT NUMBER OF PARTICIPANTS
---
HOW DO I GET TO DARZAHIA?
You fly to Agadir and we will pick you up at the airport (40 euros per transfer). From there you are taken care of by our team until your return.
---
A PASSPORT IS REQUIRED TO TRAVEL TO MOROCCO. IT MUST BE VALID AT LEAST 90 DAYS FOLLOWING THE DATE OF ARRIVAL TO MOROCCO.
---
THE WORKSHOPS OF DARZAHIA
DarZahia offers various workshops in residence in its garden. Each stay is led by a professional contributor. Here are the stays for the 2019 season
Intuitive cooking stay with Carola Dœring
Gardening with Françoise Pommet
Photography with Mohammed Kilito
Cinema club with Marc Lantéri and Samuel Zlatoff
Horse riding with Elodie in partnership with la Ferme Equestre
 For all inquiries, please contact us at
contact@darzahia-taoudant.com

All rights reserved © DarZahia
www.darzahia.com